on Mon 25 Aug 2008, 19:46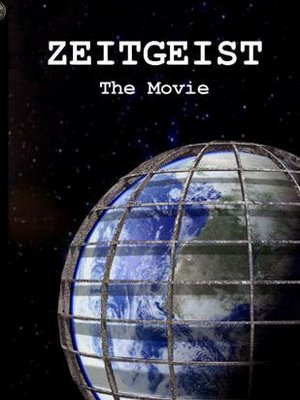 This my friends, is possible to most stunning movie I have EVER seen.
Wethere you belive or not what is said in this movie is up to you. But I think this is something that everyone should see in their life.
You might end up hating this movie or loving it. I hate it, but still in many ways I love it aswell. It left me with a feeling that something in this world is not as it should be.
Well enough philosophical bullshit. I can't really give a good description about it either, because it would only be understandable if I would tell you the whole movie.
Well I can say that it's about conspiracies through times. and probably to question every day, instead of just sitting infront of the TV like a zombie (not that bad to be a zombie)
Also to note. this movie is not a commercial one. but one that everyone can freely watch on the makes website.
Click me [Link]
....................
Courage is what it takes to stand up and speak; courage is also what it takes to sit down and listen. ~Winston Churchill
Sunny_D

LTG

Posts

: 1655





Réputation

: 3

---




Regist Date

: 2006-02-04

on Tue 26 Aug 2008, 01:35
Now I'm curious, ill watch it right tomorrow.

....................
"Sir, we are surrounded!". "Excellent, then we can attack in any direction."
s3rius

LTG

Posts

: 1931





Réputation

: 55

---




Regist Date

: 2006-02-11

on Tue 26 Aug 2008, 10:08
The first part almost made me closing the site..
I've only watch about 1/3 yet, the conspiracies are quite funny, but nothing new till now.

....................
Anime is a prime example of why two nukes just weren't enough
Way to go, America!
on Tue 26 Aug 2008, 10:12
same here i didnt saw all (maybe i didnt understood VO) :p , i tend to be lazy for translations

not sticky coz its not zombie movie

....................

Permissions in this forum:
You
cannot
reply to topics in this forum